I recently read the latest novel by Daniel Suarez called Delta-v. I must say it was a real treat to read.
It's about a cave diver who joins an asteroid mining operation run by an eccentric billionaire. This billionaire believes that in order to save the earth, we need to start getting resources from space. He scouts out exceptional talent to become the first mining crew to go into deep space.
If that sounds interesting, then the book will be a thrilling ride. Much like Daniel Duarez'sother books, his science and technology are all extremely well researched, giving the story a sense of believability. More than any other book he's done though, what's in Delta-v could actually happen today if we had the will to do it.
I've included an interview with him below so you can hear a bit more about it, in his own words.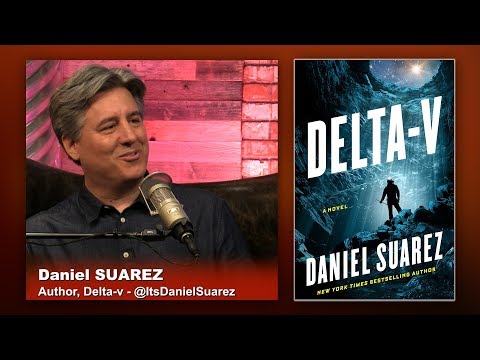 This is likely one of the best books I've read this year. I highly encourage you all to track it down and read or listen to it.